Waad al Kateab (a pseudonym) is a journalist, filmmaker and activist, who shed light on daily life in a field hospital in East Aleppo in the documentary For Sama, named after Waad's daughter. The documentary was a critical success, winning four BAFTAs, the Prix L'Œil d'or for best documentary at the 2019 Cannes Film Festival, and was nominated for an Oscar for Best Documentary in 2019. She previously was the first Syrian to win an Emmy for her coverage of the Battle for Aleppo.
Born out of a restless urge to document the ongoing massacres in Syria, her raw footage spanned 500 hours from the spark of the revolution in 2011 to 2016, when she was forced out of Aleppo with her family during a siege. The documentary offers profoundly intimate footage of the daily atrocities of war from the unique perspective of a woman, showing the daily happenings in the underground Al Quds Hospital managed by her husband Hamza, one of the few doctors still working in east Aleppo.
For Sama is like no other war film, a brutal, bloody but beautiful ode to resistance, to the sacredness of life, to love and resilience. It brutally shows the stress and despair of the caregivers, the corpses, the wounded, the human flesh, while showing the protagonists' resilience, and the love and tenderness that they never cease to give one anotherdespite the horrors of their existence. It also follows the narrative of Waad and Hamza, their love story and wedding, Waad's pregnancy and the birth of their daughter Sama.
Importantly, the widestream attention the movie received has been responsible for changing the mainstream narrative on Syria. The movie shows how the Assad regime, with support from the Russian air force, indiscriminately pummelled hospitals and civilians. Al Kateab and her family are currently refugees in Britain, where she remains a relentless critic of the regime and speaks out on the ongoing humanitarian crisis in the country. She is active with the 'Action for Sama' campaign to end the targeting of health care facilities in Syria.
Discover the trailer of For Sama : https://www.youtube.com/watch?v=vsvBqtg2RM0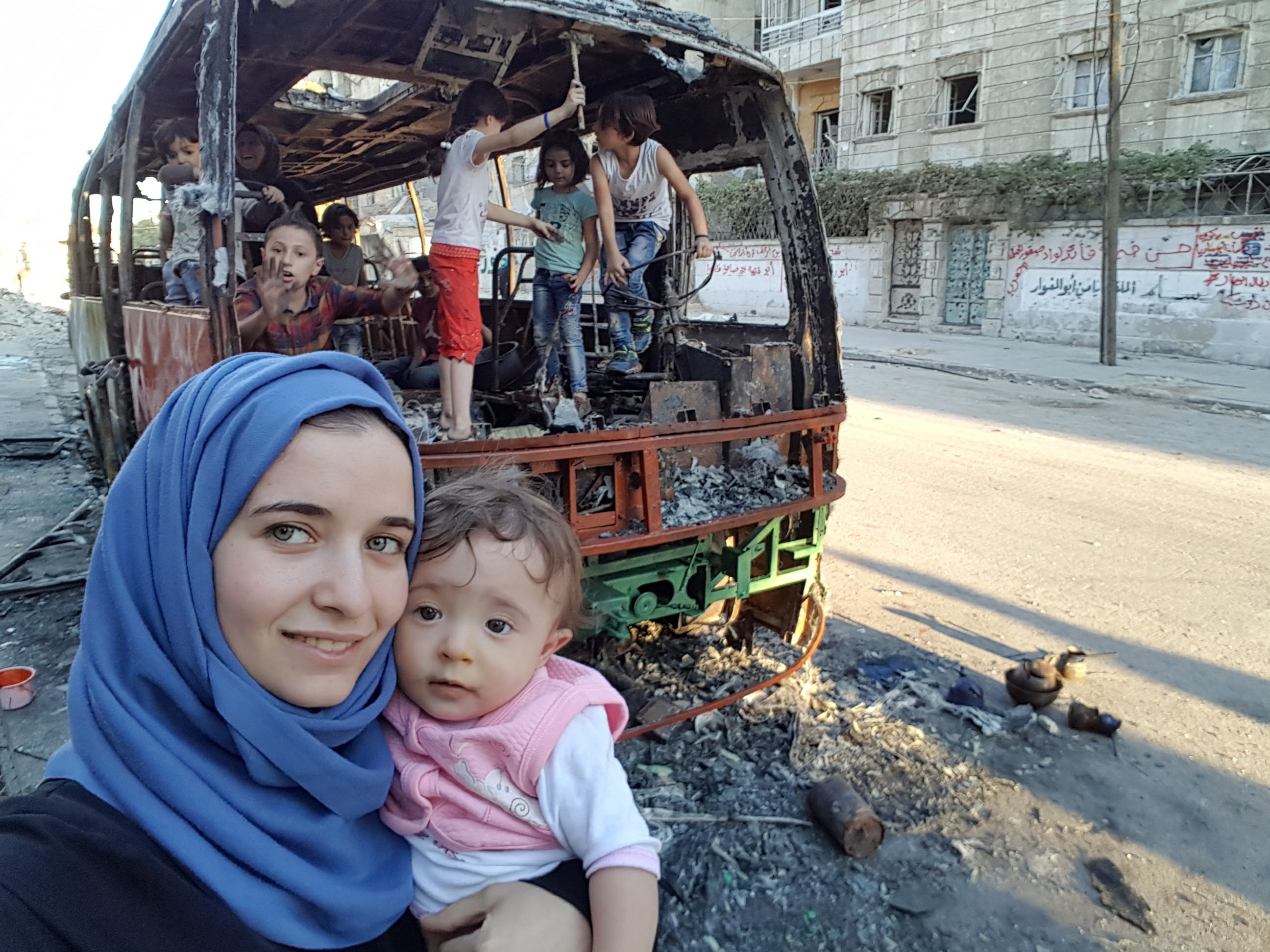 And check the website of Action for Sama campaign : https://www.actionforsama.com/